Caratteristiche YouTube Converter
Ottenere Video in Alta Definizione

Scarica video ad Alta Definizione (HD) 1080P da YouTube e tutti gli altri siti di streaming principali con YouTube Downloader. Guardare i video HD di YouTube dal computer portatile o dispositivo mobile con il nostro convertitore di YouTube non è mai stato così facile!

Scaricare e guardare più tardi

Non preoccupatevi mai di non trovare un video, o di dover guardare i filmati di YouTube sul proprio tempo. Con YouTube Downloader potete salvare i video. Il nostro software si comporta anche come un convertitore di YouTube, e vi permette di convertire facilmente i video di YouTube, per guardarli in qualsiasi momento che volete!

Converter funziona con la maggior parte dei formati

YouTube Downloader è l'unico software che scarica dei contenuti da tutti i principali siti di video streaming, non solo YouTube. Essa agisce anche come un YouTube Converter, dove è possibile convertire i file video in qualsiasi numero di formati, tra cui YouTube in MP3, MP4, 3GP, MPEG e perfino YouTube in AVI. View All.

Guarda su altri dispositivi

Quando si scaricano i video di YouTube utilizzando la nostra YouTube Downloader gratuita, non significa che dovete guardarli su un solo dispositivo.YouTube Downloader e' un convertitore video che trasforma i file in formati giocabili, video portatile - in modo da poter convertire YouTube in iPod, iPhone, PSP e perfino YouTube in iTunes. Visualizza tutti.

È veloce e facile da usare

L'interfaccia YouTube Downloader è intuitiva e facile da usare. Gli utenti devono semplicemente copiare e incollare l'URL di un video, quindi fare clic sul pulsante Scarica.

Video Player integrato

Il nostro YouTube Converter gratuito salverà anche i files sul suo vasto database, che consente di costruire un lettore per categorizzare e ordinare i tuoi video preferiti, proprio come si farebbe con iTunes!
Cosa c'è di nuovo
05/14/2018 - YTD Video Downloader versione 5.9.7 è stata rilasciata. 09/05/2017 - YTD Video Downloader versione 5.8.7 è stata rilasciata. 07/10/2017 - YTD Video Downloader versione 5.8.5 è stata rilasciata. 06/20/2017 - YTD Video Downloader versione 5.8.4 è stata rilasciata. 16/05/2017 - YTD Video Downloader versione 5.8.3 è stata rilasciata. 05/12/2016 - YTD Video Downloader versione 5.8.2 è stata rilasciata.
Requisiti di sistema per YouTube Converter
Windows XP/Vista/7/8/10
Internet Explorer 6.0 o superiore
Punti Generali
Scarica video da YouTube, FaceBook, Google Video, MySpace TV e molti altri
Consente di scaricare i video di YoTube per i quali è necessario avere più di 18 anni di età
Convert YouTube videos to iPod, Iphone, Ipad, PSP, Cell Phone, Windows Media, XVid and MP3
Fornisce la possibilità di tagliare e selezionare la qualità di produzione dei video convertiti
Riproduzione dei video scaricati in Flash
Estremamente facile da usare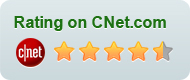 Come funziona YouTube Converter?
L'YTD YouTube Converter/Downloader/Player è un software gratuito che vi permette di scaricare dei video di YouTube,
Facebook Video
, Google Video, Yahoo Video (
e molti altri
) e di convertire i video di YouTube in altri formati.
Il programma è molto facile da usare: Tutto quello che dovete fare e' aggiungere l'URL del video che si desidera scaricare e fare clic sul pulsante Download! Il nostro softare gratuito funziona come un convertitore di video YouTube per
Ipad
,
Ipod
,
Iphone
,
PSP
, Cellulari (
3GP
), Windows Media (
WMV
), XVid e
MP3
.
What YTD Video Downloader users are saying
This is so very easy to use and the conversion has enabled me to enjoy not only watching what I have downloaded but i can listen to it in the car. I have recommended this to my family and friends.
---
YTD Video Downloader Pro is a superb product which is well designed for my needs. One-click download and conversion is a huge time saver. I review hundreds of pieces of YouTube video each week. YTD Video Downloader allows me grab any and all videos in one step and convert them to audio for editing. YTD Video Downloader Pro works superbly in the background, as needed. I have found that the program utilizes resources well and does not weigh down foreground computing. To get the full power of one-click access, the YTD browser toolbar is essential. This is the only browser toolbar I use, and the reason is the huge payback of one-click download and conversion. A typical session for me may be as many as 20 or 25 video downloads (and conversions to audio), and YTD Video Downloader Pro handles the job with speed and a small computing footprint. I've used this product for roughly a year now, and it has exceeded my expectations. I recommend it.
---
I like the different formats you can choose. With the new resume option it should be even better. It's so easy to use and easy to update. I love it and regularly use. I download and view off-line.
---
With a slow and unreliable internet connection, YTD allows me to watch videos without the frustration of interruptions. It is simple and fast to use for both beginners and experts.
---
I have been using YTD Video Downloader for over 2 years and it is one of the best and most useful programs on my computer. Support is on point with listening to user feedback and providing timely updates when needed.
---
I am using this program to download my favorite videos from Youtube. After downloading I convert these videos to watch in my Iphone. This is an amazingly small and smart program.
---